Descending over Makgadigadi Pans for Jack's Camp
make your already incredible flying safari even more impressive!
How about ending your journey on the world's most luxurious train?
Or explore the world's largest salt pans with Bushmans as your guides? 
Explore the available add on destinations below
ROVOS RAIL - THE PRIDE OF ARFICA
There is no better way to conclude your flying safari than with a Rovos Rail train journey from Victoria Falls to Pretoria. There are 3 & 4 night journeys scheduled for May – September 2022. Don't let this opportunity slip through your fingers.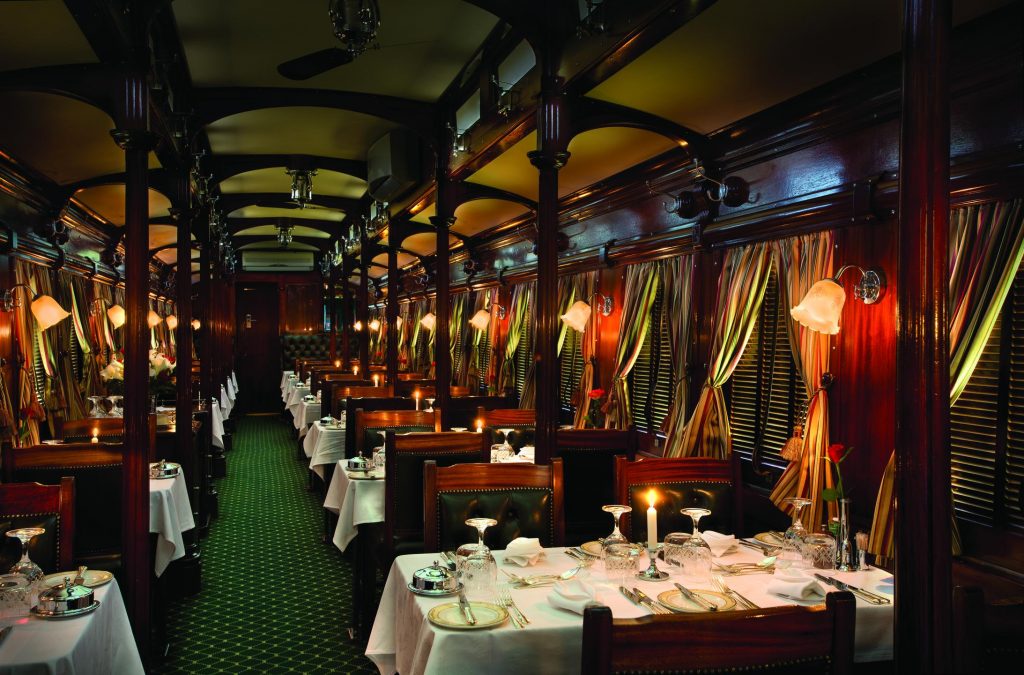 ENQUIRE NOW
JACK's CAMP - MAKGADIGADI PANS
This is your chance to add a fourth UNESCO World Heritage Site as a destination on our existing flying safari special for 2022. Founded by explorer Jack Bousfield in the 1950s, the iconic Jack's Camp is an oasis of old-world style amid the savage beauty of the Makgadikgadi. Completely rebuilt in 2020, this is one of the most iconic camps on the continent. Family-friendly – all ages welcome! The guest tents are 270 square metres in size. The ensuite bathrooms have both indoor and outdoor showers and outside, each veranda has a private plunge pool. 
ENQUIRE NOW
THE ZAMBEZI QUEEN - BOTSWANA
This will be the ultimate – a flying safari, combined with a river cruise and then ending your vacation off on the world's most luxurious train. Moving along the banks of the great Chobe River, Zambezi Queen is a 5-star, 42-metre long luxury houseboat offering unparalleled sophistication in one of the most remote locations on the planet. Best of all, as a guest on the vessel, you can enjoy a truly unique and adventurous river safari holiday while still being surrounded by complete comfort and elegance. Queen navigates roughly 25km of the Chobe River, allowing you to explore different vantage points and enjoy unparalleled game viewing. We also offer water-based game drives by tender boat, allowing you to experience the enormous diversity and concentration of wildlife.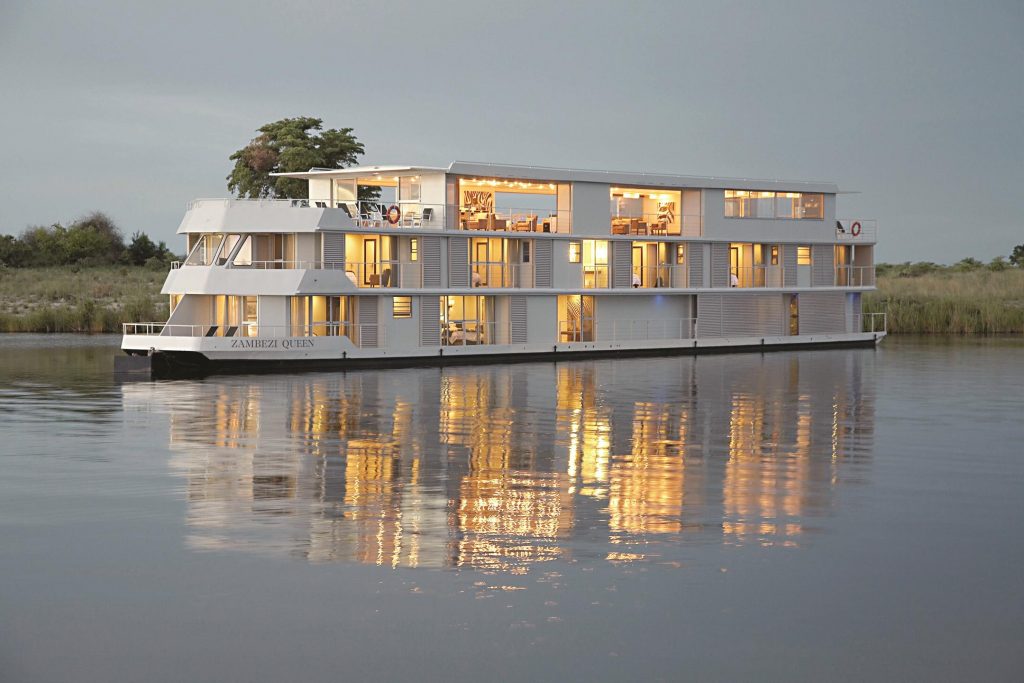 ENQUIRE NOW
Our trips are tailor-made for small groups of friends,
family or colleagues to experience the wonders of Africa together.