A Safari from a Unique Perspective
"This past July, my husband and I were lucky enough to join a group of 7 other friends to take part in a once in a lifetime adventure vacation hosted by our new friends at African Aerial Safaris. 
We'd both been on safari in South Africa years before (as had many in our group of friends), so before agreeing to go, I wondered how this trip might be different than our previous safari experience (which had already knocked our socks off in so many ways).
A trip with African Aerial Safaris is unique for many reasons (i.e., perfectly planned logistics and the ability to pivot when the weather provides surprises, local knowledge of the best lodges and tour companies, expert curation of experiences and excursions at each destination, white glove planning for meals, ground travel, etc. that makes it so all you have to do is literally show 
up), but the biggest difference is having the opportunity for your group to fly from destination to destination across the continent in your own private chartered plane flown by highly experienced professional pilots. It turned out that bragging rights on that aspect alone would have been fun enough, but the reality was, it changed everything about this vacation and made getting from place to place about more than just travel expediency.
Unlike small commercial flights that fly at altitudes that (out of necessity) optimize fuel economy, our plane flew as low as possible in order to optimize the passenger experience. We could see animals, vegetation, and geologic formations from an angle never seen before.
I expected the highlight of the flights to be seeing the animals roam from above, but I was surprised at how much the variety of landscapes we crossed became just as thrilling to me (or maybe more)! Our itinerary included Chobe River, Okavango Delta, the Skeleton Coast where endless desert meets blue ocean, and the rich red sand dunes of Sossusvlei. Not to mention, the flight routing was expertly planned to incorporate a number of amazing scenic opportunities between all of the above, some of which made us feel as though we were flying over a Martian landscape. 
As an amateur photographer with a keen interest in landscape and night photography particularly (and the assigned "camera person" for my group), I realized that each incremental flight incorporated requests I'd given our pilots to make my photographs even better, and they were happy to share advice with me on: where to sit on that day's flight based on the terrain we'd be crossing, where the sun would be positioned and the shadows would fall, and what we'd be seeing as we flew so that I could prepare my equipment. When I'd just missed a shot, they'd even circle the plane back for me! By the end of the trip, I'd learned so much about aerial photography and could even see the improvement across my photos. The continuity of having the same 2 co-pilots (Riaan and Willem) across the span of the trip made all the difference, as we really got to know each other and how they could help me achieve my photography goals."
I would say this trip is perfect for:
A group of friends excited to take an adventure off the beaten path and create lifelong memories



A family looking for a trip that will excite and please anyone of any generation

Those with a particular interest in photography, wildlife, or unique landscapes




Really…any

group looking for a way to make otherwise mundane aspects of safari travel into a unique part of the journey (and the part you'll end up most excited about!)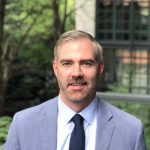 Most memorable vacation I've ever taken
"We just returned from possibly the most memorable vacation I've ever taken in Botswana and Namibia, and I'm already desperately looking at my calendar to figure out when I can do it again!
I've been in small planes and I've been on Safari before, but combining the two made something much more magical than the sum of the parts. On other flights I've taken pilots usually fly at high altitudes because it's faster and cheaper, but the disadvantage is that you don't see much. African Aerial Safari's pilots clearly had passion for finding the animals and that made all the difference.  We flew at low altitude so the flights weren't just a means to an end; they were one of the most important parts of the safari. From a few hundred feet about the ground we could clearly see wild rhinoceros, elephants, Cape buffaloes, zebra, oryx and giraffes, and so many more animals roaming the floodplains of the Okavango or trotting along the ridges of Namibia's famed rust-coloured sand dunes. It was so thoughtful of the pilots to turn the plane and circle back when there was something worthwhile so that everyone in every seat could experience it.  The photographs we got from the air were exceptional.
On the ground we saw animals that had managed to keep themselves hidden from us in the sky.  From a boat at Xugana we saw a leopard lounging on a tree branch no more than twelve feet away.   In Etosha we caught a very funny interaction between a rather oblivious warthog making his way to a watering hole past a pride of lazy lions, including some adorable cubs, all of whom must have just eaten – the warthog got the scare of his life when he realized: I've never seen an animal change direction so fast.  At Sossusvlei we were amazed that zebra and oryx could manage to survive in such a harsh desert climate. 
Nothing beats the feeling of walking into a luxurious safari camp from the steps of your own private plane, and African Aerial Safari delivered that feeling again and again.  The lodges were phenomenal and we wanted for nothing. Fresh white linens and hot showers were abundant at every stop.  Staff were all so warm and friendly, and the food surpassed all expectations.  We had a few vegetarians in the group who got to eat thoughtfully prepared meals, not afterthoughts as so often happens. While there were always tamer options like chicken, beef and fish, the more adventurous eaters amongst us got to try some African game meats like impala and eland.
Between the low-altitude flying, 4×4 rides over the sand dunes on the Skeleton Coast, feeding wild seals who came up onto our boat in Swapkomund, and all the awe-inspiring game drives it was an amazing trip and I'll remember it fondly forever.  Thank you African Aerial Safari! You guys really know what you're doing!"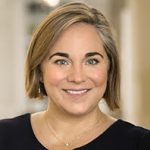 A holiday with African Aerial Safaris is a once in a lifetime experience
"Our trip in July 2019 was phenomenal. The pilots do low level fly-bys so that you can experience the geological formations, the aerial wildlife spotting, the resorts, ranging from the ultra-luxe to the truly unique, the food (oh the food!), the fireside drinks with a group of friends that are forever bonded by this experience, the thoughtful touches, from a stuffed cheetah mascot for the plane to branded lunch packs on the long first and last flying days (the days with 3+ hours of flying). These are the things that made this trip unlike any other. I felt spoiled from start to finish, because all we did was provide our preferred travel dates, and African Aerial did the rest. Every day unfolded according to their detailed, exciting, thoughtful agenda. Quadbiking in a desert, white tablecloth meals in the African bush, hand feeding pelicans, seals and other sea life, sunbathing on the roof of a boat while chugging along a river scattered with elephants, crocs and buck. I could not have asked for this trip to be any more special, memorable or rewarding than it was, and that's attributable to two things: the magical group of friends that took this holiday together and the incredible amounts of work done by the African Aerial team before and during our holiday.
Never having done an aerial safari, or had a private plane at my disposal before, there were a few advantages that I had not realized would be there:
– You get to cover an incredible amount of ground, we saw tropical delta landscapes, dusty deserts, the crisp blue Atlantic Ocean and the large city of Johannesburg all in a single trip.
– You can access resorts and lodges that are not able to be reached in a vehicle.
– Your agenda is customized to your group – the African Aerial team arranged take off's and landings to suit our schedule, including adapting to weather conditions in the moment (a sandstorm in the desert!)
Finally, having a team you can trust (like African Aerial Safaris) provided us all with incredible peace of mind. The professionalism in the cockpit, the focus on safety and the experience of seasoned airline pilots is an upside that difficult to describe in words, but which will resonate in your mind the entire time that you are with them."